MyWays Fan Club/Club de Fan
K-Pop Giveaway winners are like...
How To Enter The Contest / Como Participar En El Concurso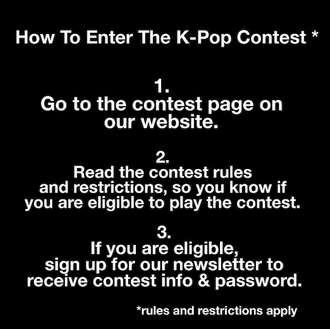 MyWays! Contest Updates
Shipping Times:
Many of our prizes are ordered pre-order from Seoul. There may be a 2-3 week gap between when a prize is won and when it is shipped to the winners. Stay updated about prizes, below.
Mexico: Su paquete puede tardar un mes en llegar por correo.
Ronia & Rachel & Vanessa & Madeline
The shipping on the albums is delayed, beyond our control. They are all in one shipment arriving from Seoul. We will mail them out as soon as they arrive.
Nidia: 
Your Oneus album has shipped, please give it 4-6 weeks to arrive.
Kiara:
Unfortunately, that prize was delivered a long time ago. The next time you win, we will add extra k-pop merch to your prize.
Prizes shipped:
Kathy - Suho CD 05.31
Kayla - Onew CD 05.28
Roxanne - BT21 Stickers 05.31
Suzanne - K-Pop Sweatshirt 05.31
Yareli - Psy 9 - up to 1 month
Kim - NCT Glitch Mode CD -05.10
Anahit - NCT 127 Sticker CD - 05.06
Kiara - Monsta X CD - 05.10
T-Shirts winners - T-shirts will all arrive on 05.09.
Jackie - Stray Kids CD - 03.30 
Rona - Enhyphen CD - 03.31 
Drake - T-Shirt  - 03.28 
Ariella - BTS Magazine - 03.28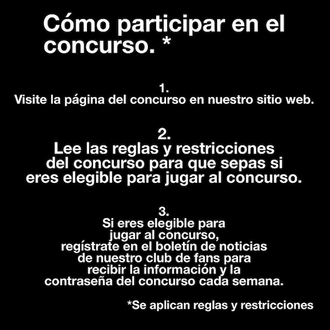 Please Enter your name only one time - we only count it one time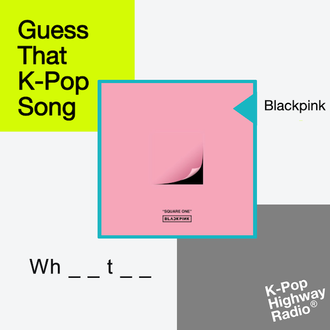 General On-line Trivia Game Rules
Reglas Oficiales del K-Pop Concurso En Línea
REGLAS OFICIALES DEL CONCURSO DE TRIVIA